Thoma is a playable Pyro character in Genshin Impact. He is one of the most powerful and thus popular champions. We decided to write this guide to help you learn more about Thoma. In our Genshin Impact Thoma Build and Best Team Comp post you will learn about Thoma's talents, how they work and how to upgrade them. Also, you will read about his Constellations that will help you make Thoma even more powerful. After that, we have written Genshin Impact Thoma Build where you'll see weapon and artifact set. And at last, we have mentioned the best team comps for Thoma as the Sub DPS hero.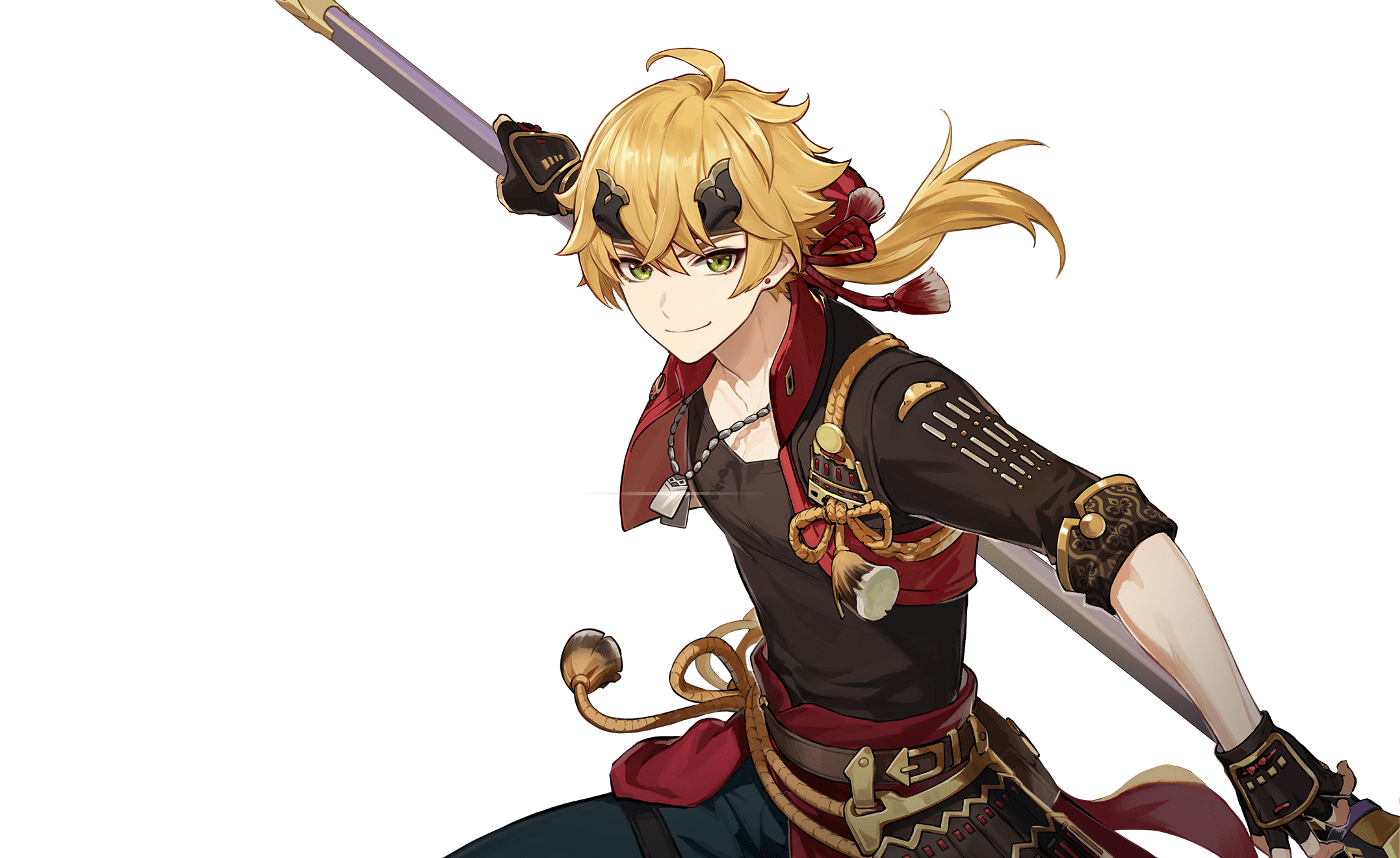 The whole information is presented in tables. You can use the navigation bar above to move quickly to the information block that you are most interested in.
Genshin Impact All Characters List
Thoma Talents
Below you can see the list of talents that Thoma uses during the fight. Each of them we have described with the main characteristics.
Thoma Talent GIFs
Every talent can be upgraded up to level 15. But to do so you will need to gather materials on particular days. The list of the needed materials for leveling Thoma's talents is mentioned in the next block.
Talent Leveling Materials
So here you can see all materials that you will need in order to level up Thoma's talents.
Some of them are required at the beginning for low levels and others are more advanced. We just wanted to focus your attention on material types in general.
Thoma Constellations
In Genshin Impact characters have a specific upgrade system called constellation. You will need to get a specific item called Stella Fortuna to increase the level of constellation. Each character has their own version of Stella Fortuna, which you get by obtaining a duplicate of the character from Wishes.
Every Genshin Impact character has own set of constellations above you can see Thoma constellations list with descriptions.
Ascension Materials
In addition, there are ascension phases that increase the level cap for your character. After Thoma reaches the 20th level he can be ascended to the next ascension phase, up to phase 6, which allow getting 90th level.
In order to level up ascension phases you'll need materials. So the list of those required for Thoma is listed above.
Thoma Build
Below you can see the best weapon option for playing Thoma in Genshin Impact. Accompanied by the best Thoma artifact set and its stat priorities.
Sub DPS Build
If you play this champion as a Sub DPS in your comp you should take the weapon and artifacts from the list below. They are believed to be the most effective ones in almost all situations.
Weapon Substitutes: Skyward Spine, Staff of Homa, The Catch, Deathmatch.
At the very bottom, you can see talent priority for Thoma. You should focus on Crimson Ooyoroi, after that Blazing Blessing and in the end on Swiftshatter Spear.
Best Team Compositions for Thoma
When you play Genshin Impact everything depends not only on your main character but also on the composition. You should learn how elements complement each other and build the best team for your main. Below you can see the best team composition for Thoma with two sub DPS characters and one support. Also, we have included alternative characters for each role that go well with Thoma too.
Thoma is a good Sub-DPS with shields, he can support his party and deal Pyro damage. Together with Bennett (who can also heal) they form Pyro Resonance and constant Pyro Applications, which is great for burst. Vaporize effect can be applied constantly by Tartaglia and due to the shielding, he can do it long enough without being in danger. Kazuha will assure that enemies are grouped and will also provide an Elemental Buff to provide more damage.
Good characters for this comp: Eula, Hu Tao, Jean, Kokomi, Chongyun, Qiqi, Barbara.
Team Characters Information
Below you can see the characters from the best Thoma team comp. So you can learn more about other champions too.
As you can see each of them has recommended weapon and artifact set as well. So if you want to become really powerful in Genshin Impact you should upgrade all your composition team members.
If you are still not sure what champion you want to pick as main we have Genshin Impact characters tier list with explanations on how to build your best team.